The road to

green financing

of aircraft. Market Insight & Outlook.
Financing Net-Zero aircraft.
Debt & Equity finacing for Net-Zero Aircraft.
Debt vs Equity Financing: Which is best for Net-Zero aircraft?
Debt vs Equity Financing – which is best for financing Net-Zero aircraft. and why? The equity versus debt decision relies on many factors such as the current economic climate, the business' existing capital structure, and the business' life cycle stage, to name a few.
Debt.
Refers to issuing loans and bonds to finance the business.
Equity.
Refers to issuing stock to finance the business.
Why is too much debt expensive?
While the cost of debt is usually lower than the cost of equity, taking on too much debt will cause the cost of debt to rise above the cost of equity. This is because the biggest factor influencing the cost of debt is the loan interest rate and in the case of issuing bonds, the bond coupon rate.
Why is too much equity expensive?
The cost of equity is generally higher than the cost of debt because equity investors take on more risk when purchasing a company's stock as opposed to a company's bond. When buying stock, an equity investor will demand higher returns (an Equity Risk Premium) than the equivalent bond investor to compensate them for the additional.
Why are stocks riskier?
Investing in stocks is riskier than investing in bonds because of outside the direct control of the buyer.
Volatility of return.
The stock market has a higher volatility of returns than the bond market. Stockholders have a lower claim on company assets in case of company default. Capital gains are not guaranteed. Dividends are discretionary because a company has no legal obligation to issue dividends. Financing purely with equity will lead to a high WACC.
Metrics for Analyzing Financial Structures.
Data for calculating capital structure metrics usually come from the balance sheet.
Balance sheet.
Debt to equity ratio is used to identify capital structure. The higher the debt to capital ratio the more the aircraft buyer is relying on debt.
WACC.
The sponsors plan the equity/debt mix of the transaction by optimizing the weighted average cost of capital (WACC) calculated as a weighted average of the combined payout rates of all the company's debt and equity.
H
ow does capital structure influence the debt vs equity decision?
The best capital structure for a business is the one that minimizes the business' leverage and WACC. If a capital structure has a low amount of debt and a high amount of equity, it has a high WACC. A capital structure with a high amount of debt and a low amount of equity also results in high WACC. The capital structure must consist of a balanced combination of debt and equity.
Role of financing institutions.
1. To fund R&D of alternatives to fossil fuel as set out in the Paris Agreement.
2. To inject significant investment capital into the air transportation industry to achieve the 2050 Net-Zero targets.
Role of innovators.
1. To develop competitive and cheaper alternatives to fossil fuels.
Role of fossil fuel users.
1. To implement rather than be compelled to adopt technologies that enables them to move away from fossil fuel.
How difficult is that going to be?
Banking on Climate Chaos 2021 is a report published in March 2021 by civil society groups states that as some banks are decreasing their lending to fossil fuel companies, others are increasing financing. Overall, in the five years after the signing of the Paris Agreement (2016 to 2020), the 60 largest commercial and investment banks f
inanced $3.8 trillion
for fossil fuel companies.
Challenge for the air tranportation industry.
The dilemma for airlines is that fossil fuel supply will be commercially viable for use on jet powered commercial aircraft well beyond the Net-Zero emissions target date of 2050. The jet aircraft delivered between 2020 and 2035, the assumed date for the switch from Jet-A to biofuel, will still have service value remaining for a period of time after 2050. Their will be no secondary market for these aircrat. If airlines are forced to ground fleets they will need governments to compensate for the lost value remaining in these assets. Otherwise the air transportation industry will suffer economic loss to the point where regional airlines and airports, and MROs will go out of business. In the case of island and low-lying countries, the option to swith to road or rail does not exist.
Infrastructure challenge.
Until such time as the
renewable fuel infrastructure
is built out, the air transportation industry will depend on the
fossil fuel industry
to supply Jet-A fuel. The
Paris Agreement
requires airlines to switch to renewable and sustainable energy sources by 2050. Sustainable,
renewable fuel producers
are decades away from upscaling
biofuel
output to the level that will replace fossil fuel. Until such time as the renewable fuel infrastructure is built out, airline will depend on the fossil oil industry to supply the fuel that keep aircraft in revenue service.
Challenge from the oil industry.
For as long as these tensions exist oil companies hold the upper hand in deciding how and when the switch to renewables takes place. If the Net-Zero target date of 2050 is to be realized, then at some point between now and 2050, oil supply will have to be reduced by at least 75% or even chocked off altogether. Substantial economic resources would be left in the ground in countries that depend on
oil revenue
to sustain their economies.
Bank leverage is redirecting investment capital.
The
banks
willing to switch investment capital from oil to biofuel cannot do so without damaging the energy supply sector and oil producing countries. For now, it is unclear if the banks can wield their financial power to force oil companies to agree a drop-dead date for oil production or persuade the oil-economies to stop producing. If countries do agree to bring an end to the oil industry or dramatically curtail it before 2050, they and the oil supply chain will require compensation for the oil resources left in the ground. In a recent study Bank of America projected that cost to be $1.5 trillion.
"Getting
investment institutions
to choke off money to fossil fuel companies may require government intervention. Constituents in the coal, oil and gas industry are key voters in sustasining governments in many countries. Their needs and wants cannot be legislated away.
Bank can provide solutions for financing the air transportation industry.
Leaders in the environmental movement argue that: 1. Banks must continue to intensify the reduction in overall funding to the fossil fuel industry, and in doing so make investment resources available to the renewable fuel industry and by extension to airlines and airports. 2. Banks must use loan eligibility and interest rates as tools to incentivize the oil industry to reduce polluting practices like methane emissions and gas flaring. 3. Bank must provide bridging finance to those aircraft manufacturers, airlines, airports and MROs for at least the two decades it will take for them to transition to sustainable business models.
Derisking.
It is essential to de-risk the effects on the economy of implementing a gradual diversification of aircraft energy systems from Jet-A non-renewanble fossil fuel to renewable, sustainable fuels over the next 30 years.
Stress testing.
Stress testing the aerospace financial sector is necessary to establish if the economic damage to airlines thats follows the switch from fossil fuel economy to the circular economy: 1. can be managed on a country-to-country basis; 2. without any major distuption to the government, the air transportation industry, travel & tourism sector, the environment, the healt and well being of the traveling public.
Financing policy.
To make sure that the aircraft Jet-A fuel transition is achieved, governments, banks and investment institutions must change the financial policy approaches to aviation.
Financial stress.
Climate change risk management relies on aviation stakeholders developing policies that take into account the financial stress on airline, airport and MRO profits, lessor investment, new and used aircraft supply and demand, resulting from the disruptive effects of rebuilding air transportation infrastructure. Special consideration will have to be given to the needs of regional airlines, small airports and MROs because they are the most exposed and required specific financing programs to create a new energy supply chain.
Air transport & infrastructure World Bank view is that they are underfunded and underprovided.
Although the World Bank treats influences on air transport and ATI infrastructure as a "gap", they do intersect at many points. Governments often face constraints in funding ATI. The World Bank points out that large upfront payments required for ATI often compete in the national budget with the provision of social services such as education and health, as well as other transport investments. More itemized forms of expenditure required for such services can be committed more easily under tight budgetary constraints. These constraints often manifest themselves in what the World Bank terms as the "infrastructure gap"—in which infrastructure important to economic growth is underfunded and underprovided.
Over designed and lack of efficiency incentives.
In countries where public finance is not the main constraint, the lack of incentives to be efficient has manifested itself in overdesign or "gold plating." Public sector management has also been considered to be
less customer oriented
.
Governments have seen increased PSP Partnerships as the solution to these issues, with the role of government changing to that of ensuring that the policy is in place to deliver appropriate PSP.
Air transportation oversupplied with infrastructure.
Beginning with Deregulation in 1978, the airline industry has undergone dramatic changes, including mergers, bankruptcies, alliances, and the spread of new business models like that of the low-cost carrier (LCC). Fuel price volatility, the U.S. Open Skies Initiative, and the expansion of the European Union (EU), along with other actions, have led to liberalization of traffic rights and ownership and control restrictions. In many but not all situations, these actions have removed substantial government-imposed economic barriers to entry, thereby increasing competitive opportunities and threats.
Air Transport Infrastructure (ATI).
ATI, based on the World Bank definition, comprises airports, air traffic control (ATC) centers, and the organizations involved in coordinating their provision and use.
Air transport & infrastructure World Bank view is that they are underfunded and underprovided.
Although the World Bank treats the influences on air transport and ATI infrastructure as a "gap", they do intersect at many points. Governments often face constraints in funding ATI. The World Bank points out that large upfront payments required for ATI often compete in the national budget with the provision of social services such as education and health, as well as other transport investments. More forms of expenditure required for such services can be committed more easily under tight budgetary constraints. These constraints often manifest themselves in what the World Bank terms as the "
infrastructure gap
"
—in which infrastructure important to economic growth is underfunded and underprovided.
The climate change link.
Airport operators allocate space and resources between airlines, their handling agents, and commercial concessionaires. However, in the post-Pandemic transportation system many resources are redubdant to requirements. Airport operators determine how airport ground-handling services are provided. Responsibility for security, fire, and rescue generally are vested with the airport operator. Provision of air navigation services (ANS) involves airport and en route ATC and is normally managed separately from airports. Traditionally, ATI was exclusively under government ownership and management, and capital investment funding was, in general, a responsibility assumed by governments.
Airline ownership of terminals at major airports in the United States was a notable exception
.
Airports have always had a wide range of private businesses operating within their boundaries, from ground handlers to retail concession operators. Governments desire to focus limited fiscal resources on social sectors and growing demands for investment in ATI, however, has led to a wide-scale private sector role in financing airport and ATC investment. This increased role is leading to significantly more cases of PSP in ATI. To date, the private sector has played a number of different roles in delivering ATI. According to the World Bank's Private Participation in Infrastructure Projects (PPI) database, by 2010, there were more than 130 instances of significant PSP across low- and middle-income countries.
Resource allocation challenges.
1. The main gateway airport into a country is often seen as emblematic of a nation and where it sees itself.
Policy therefore needs to take account of wider national interests.
2. Use of ATI is not consumed directly but, rather, in combination with staff and other resources, as a service. Although the physical structures are important,
policies should focus on the end (service provision) rather than the means.
3. Required expenditure is large and long-lasting, which has
major implications for types of financing and maintenance costs.
4. ATI is
space specific and immobile
, which, combined with the third characteristic, means that investments will shape the regional policy of a country for a long time.
5. ATI services can be priced and are chargeable and, consequently, have the potential to be financially self-sustaining except in market conditions where they are oversupplied. 6.
Demand is "derived"
from the market for airline services. In turn, demand for airline services has a domestic and international dimension that varies according to a country's circumstances, such as the wealth of the population, the quality of surface transport links, the openness of the economy, and the geography of the country.
Current Aircraft Finance Market Outlook (CAFMO)2021.
Level of financing required.
The average annual funding requirement over the next thirty years is in the range of $60 billion to $100 billion dollars
Development of financial options.
Airlines and lessors are concentrating on staying the course with fewer skilled people to plan and develop funding methods and sources. This expertise gap needs to be filled by people with airline, financing and Net-Zero technology and aircraft care and maintenance expertise. Our associates are bankers, lease financiers, financial engineers, lawyers and asset managers with over 100 years of cumulative banking industry expertise across the aviation ecosystem.
Shannon Aero agenda.
Collectively, we've handled billions of dollars in aircraft financing. We have board-level experience in start-up carriers, low-cost carriers, regional, domestic, and international scheduled airlines worldwide. Shannon Aero provides our banking skills, resources and cross-industry know-how to help you manage the technology crisis and transition to a green airline industry.
Financing.
Funding sources.
The air transportation funding institution that need to divest from fossil fuel industries in order to invest in Net-Zero industry include:
1. Depository instutions:
Commercial banks, trusts, mutual funds, mortage and loan companies, credit unions and building societies.
2. Contractual businesses:
Insurance companies and pension funds.
3. Investment institutions:
Investment banks, underwritiers and brokerage firms.
One of the requirements for these institutions is to more closely align their loan portfolios to the liquidity requirements of companies implementing the transition to a Net-Zero society.
| | | | | |
| --- | --- | --- | --- | --- |
| | | | | |
| | | | | |
| | | | | |
| | Institutional Investors/Funds | | | |
| | | | | |
| | | | |
| --- | --- | --- | --- |
| Air Transportation Finance Covers: | | | |
| | Structuring/Restructurings | | |
| New aircraft transactions | | | |
| Used aircraft transactions | | | |
| Engine & parts inventories | | | |
| | Registration/Deregistration | | |
| | | | |
| --- | --- | --- | --- |
| | | | |
| | | | |
| | | Higer labor costs & shortages | Disposabe income spent on bricks & mortar, fewer pax. |
| | Evergrande Taiwan Net-Zero design concepts do not translatee into Type certification | Supply chain disruption Reduced frequency & slower trip times, hub-to-hub concentration, labor force upskilling will have to wait. | OEM/MRO material shortages. Loss of investor interest in the sector, deterioration in the quality of the travel product, heavy government investment in Net-Zero technology R&D to appease civil society groups, ageing fleet leading to higer maintenance costs. |
What if Boeing is wrong, what then is the outlook for financing Net-Zero aircraft deliveries?
Historical key drivers in the aircraft financing market.
The aircraft industry continues to depend on the Boeing mantra that in the longer term:

Key industry drivers are expected to remain stable.

Key industry drivers will return to the longer term trend apparent since the 1960s.

Passenger traffic growth is expected to recover to the 4.5% per year around 2025.

The commercial (aircraft) fleet forecast will return to its 60 year growth trend to date.

The 10 year commercial aircraft market-share forecast was for a need for

18,350

commercial aircraft, valued at

$2.9 trillion

– 11% lower than the comparable 2019 forecast.

Extending the 2030 projection by a decade, Boeing sees a demand for more than 43,000 new aircraft in the the 20-year forecast time period to 2040.

On the upper end of expectations, the global commercial fleet is expected to reach 48,400 by 2039, up from 25,900 aircraft today.

A full recovery will take years.

Airlines globally had begun to recover from a greater than 90% decline in passenger traffic and revenue early in 2020.

The aircraft financing environment ended 2020 with enough liquidity to finance deliveries.

The damage to the total aerospace industry as a whole, due to the impact of the COVID-19 pandemic, is minimal.

The company predicts the

value of the aerospace market will be $8.5 trillion from 2020 to 2030, a $200BN drop from its 2019 forecast.

The real damage would occur in the commercial market.

Boeing identified stresses particularly in the bank debt and tax equity marketsIn 2021, at the industry level, commercial aircraft delivery funding volume totaled

$59 Billion

, a 40% decrease from 2019 levels.

Commercial banks withdrew liquidity and long term dept financing from the market.

Institutional investors and funds have cut aviation exposure and increased spreads.

Capital markets for aviation volumes were 70% higher than 2019!

The percentaged of the global commercial fleet leased is 46%.
Key financing drivers in 2022.

Several countervailing drivers are impacting the Boeing projections:
The 2020 pandemic is having a negative impact on airlines to the extent that the maket may be detached from the economic recovery.

The failure of the ICAO CORSIA scheme to meet aircraft polution reduction targets, and the fact that those targets are voluntary and perceived as weak anyway.

Civil society groups want to force change.

They are demanding the introduction of higher aircraft emissions standards.

They want the emissions standards enforced by law and heavy regulatory oversight.

Civil society groups want the new oversight regimen brought forward from 2035 to 2027!

These groups have leverage with the investment institutions that finance the aircraft market.

Civil Society Groups and many investment institutions see eye-to-eye on aircraft polution and the urgent need to fix it.
How much money is needed to found the purchase of the Net-Zero aircraft to be delivered over the next 20 years?
~$1.5Tn of Net-Zero aircraft financing needed is a challenge in an era of retrenchment.
Where is the money to pay for aircraft coming from?
Of the top 100 largest banks in the world, as measured by assets, deposits, number of customers and employees, the four largest are in China, Bank of China, Industrial & Commercial Bank of China (ICBC), China Construction Bank and China Agricultural Bank. Seventeen other Chinese financial institutions are in the top 100. The US has 12, Japan has 9, France and the UK have six each, and Canadian has 5. The full list of the top 1,000 banks is available upon request.
In 2021, at the industry level, commercial aircraft delivery funding volume totaled $59Bn a 40% decrease from 2019 levels.
Top sources of delivery financing were:
1. Cash, bank debt and capital markets, with all finnancing provided by third parties.
2. Aircraft lessors drive the sale-leaseback (S&LB) market.
3. The traditional aerospace commercial banks are not expected to return to the aircraft financing market any time soon. 4. So far 27 of the 60 largest banks in the world are reducing debt and underwriting capacity in the oil industry. 5. As the pressure for banks to switch out of oil increases, and except for Chineese banks, it is expected that most other banks will pull liquidity from oil by 2030.
6. Institutional investors step up funding when other financiers pause.
5. Export credit agencies, a small funding source are expected increase funding as pandemic persists.
7. Credit-enhanced financing, about 5% of the financing mix, is used as a complementary funding source.
Financiers and investors understand the industry's resilience and the long-term fundamentals that make aircraft a valuable asset class," said Tim Myers, president of Boeing Capital Corporation . "Despite the unprecedented impacts of COVID-19 on the global aerospace industry, there generally continues to be liquidity in the market for our customers, and we expect it to further improve as travel begins to rebound."



Airbus and Boeing are convinced that global and diversified funding will continue to flow into the aircraft financing sector as the aviation sector navigates the global pandemic and vaccine deployment continues to accelerate. Boeing's near-term view of market dynamics and assessment of financing sources for new commercial aircraft deliveries is restricted because the company does not publish the customary one- and five-year industry financing projections.



"Industry fundamentals continue to show varying degrees of strength in different markets depending on the regional trends of the global pandemic," Myers said. "We expect that capital will continue to be routed into the sector by established players and as new entrants seek opportunities during the industry's recovery."
Understanding the numbers.
Boeing began publishing its Boeing Market Outlook (BMO) in 1961. The BMOs offer perspective on key trends and variables that affect Boeing's view of the markets it serves. Other aircraft, powerplant and equipment manufacturers adopted the practice of publishing annual market outlooks. These reports provide an annual analysis for the commercial and cargo aircraft markets. They cover long-term market analysis of the commercial, services, defense and space, aerospace personnel, air cargo, and finance. The subject matter of these reports covers economic, airline, travel and fleet data. In time Boeing, and later, Airtbus became trusted sources for market commentary. They have evolved into guides showing how manufacturers make design and production decisions for their customer base.
Airbus and Boeing aircraft market share demonstrate that new market entrants offering incompatible aircraft designs or families of aircraft fuelled by multiple energy sources, other than Jet-A, will have a challenging time competing with the incumbents and financing their deals. Airlines will expect a quantum leap in next-genertion propulsion to replace the super efficient gas turbine engines used today and financing terms better than those offered by aerospace banks
Inputs:

1. One of the main factors affecting airline success is bringing aircraft supply and passenger demand as closely together as possible.

2. The airline uses a methodological planning approach for selecting the fleet mix.

3. Selection of an aircraft for operating a defined route network is a key element of planning. It has a direct impact on the airline's profitability and on cost reduction.

3. Most airlines operate short haul and medium haul routes.

4. The airline uses a methodological approach for selecting the fleet mix.

Fleet planning & financing model.

Fleet planning is a multi-criteria decision making process that decides:

Fleet composition. Fleet size. Aircrasft Type Cost (EA) Deposit (EA)* Financed. Cash Reqd.

Regional routes: 75 to 100 seats 7 A220/EMBRJ $30M $10M $20M $140M

Shorthaul routes: 120 to 180 seats 8 A320/B737 $50M $17M $33M $264M

* Deposit: 20% to 40% ~ 30%

Challenges.

Aircraft financing presents unique challenges that may not exist in the financing of other types of assets. These challenges include:
Cost

of buying aircraft is high.

Potential buyers

of the aircraft if there is a default under the loan agreement, indenture or lease, as applicable.

Illiquid nature

of the aviation market.

Liquidity:

Airlines and lessors are starved of liquidity

and assets are heavily leveraged.

Price:

On average across the potential

orderbook

of 43,000 to 48,000 Net-Zero aircraft, the average price of a new one will be in the $30M to $50 million each in 2022 dollars.

Deposits:

The amount the borrower will be required to commit to the aircraft financing transaction can be in the 20% to 40% range.

Down payment:

A typical airline might have to find in the range of $400M in cash to replace gas turbine powered aircraft fleets with Net-Zero aircraft, for a typical airline operating a mix of 15 regional and short/medium haul aircraft.

Used Net-Zero aircraft

do not exist cutting off the option of building a Net-Zero fleet around used aircraft.

Direct operating costs

are high for in service fleet and the DOCs for Net-Zero aircraft are unknowable at this state in the life cycle. .

Aircraft are mobile assets

and so the jurisdictions where the aircraft is expected to be located during the financing term may vary.

Credit exposure managemen

t of distressed airlines and lessora is restricting extending credit to customers with low credit ratings.

Financing structure,

term, equity, debt, lease, interest rate, funded amount, residual value, ROI and exit are all under stress.

Debt service

is challenges as airlines delay lease payments or negotiate reductions.

Security enforcement

for events of default have mostly been limited to non-payment on aircraft loans. Other events of default are airline insolvency, breach of warranties or representations which the lender believes will have a material impact on the airline's ability to meet its obligations under the loan agreement.

Interests in the aircraft

and related assets in the different pools will vary.

Regulatory interrelationship

between Supernational, national, state and local laws and rulations make for complex legal structures..

International treaties and conventions historically

set norms/yardsticks for countries in framing policies and making laws on safety and route rights. With the Kyoto and Paris, treaties and conventions. are driving the timing of the swithch to Net-Zero aircraft.

Complexity of the interelationship between treaties

, laws and regulations when negotiating aircraft transactions.

Documenting

for the aircraft financing transactions is complex and expensive.

I

nsurance coverage and cost

, loss events, accidents and incidents.

Cost of transferring ownership

to buyer.

Transfer of ownership,

registration, deregistration, certificate of airworthiness are time consuming processes.

Care and maintenance

is regulated and the costs are high.

This

limits the number of participants

that have the requisite expertise to participate in these projects and may put significant pressure on aircraft operators' cash flows.
Financing aircraft that emit pollution!
The 2015 ICAO CORSIA scheme expires in 2035 and the final year targeted for "Net Zero" emissions is 2050. In effect the global fleet in service today will be replaced completely. A lot of things can go wrong in the interm that will change the design cost of the new Net-Zero aircraft, and the price per unit on delivery.
Level of risk for financing Net-Zero aircraft.
The enormity of the challenge reducing commercial aircraft CO2e emissions to Net-Zero levels can be measured by the level of risk investment required.
Higher costs at the design phase.
After the two to five year design phase is completed, the costs of delivering the finised product to specification can take five years before all the faullts are worked out.
Problems with engine reliability at service entry.
As early as 2000 the industry concensus was that future aero engines will need to be more reliable, have lower operating costs and have significantly lower environmental impact than those service, a need that was tested on the EEFAE tecnology platform.
Delays can expected equivalet to those experienced by the Trent.
Black swan event risk.
Now facing pandemics, climate change crisis, and political dislocation, the air transportation industry is under severe pressure to restore climate damage at a cost expected to exceed $1.5 trillion over the next 30 years.
Conventional financing tools.
Air transport finance & leasing covers new and used aircraft transactions, taxation, registration, deregistration, security, restructuring, enforcement & repossession, conventions, liability for damage, environmental protection, insolvency, searches, detention and confiscation services.
1. Aircraft manufacturers face considerable financial, engineering, regulatory and political risks.
2. To phase out the current aircraft fleet, and fossil fuels, will require government supported R&D, investment in new designs over the next 20/40 years with no guarantee the investment will be repaid.
3. It will require global concensus for energy sources, storage, supply and use.
4. It will need many countries to agree on common design/power standards.
5. Before buying, airlines, lessors, lenders and investors will want assurances that new designs will deliver type certification, similar payload/ranges, improved operating economics, & reasonable capital costs.
6. Insurance underwriters will want assurances that new aircraft will operate safely over their intended life cycle, & gain acceptance from the traveling public. tructuring & transition liquidity.
Financing retrenchment.
Financing of the aviation industry is undergoing retrenchment. The aerospace banks that provided traditional aircraft debt financing have left the market. The investment institutions that provided lessor financing with asset backed equity security instruments are not eager to finance the next generation of aircraft until a pattern of technology winners and losers emerges. That will take awhile !
Innovative financing tools.
Faced with legislative and regulatory pressure to replace aircraft powered by gas turbine engine on the one hand, and illiquid aircraft financing markets on the other, innovative financing, refinancing,and transition funding tools are neeeded as deliveries of Net-Zero aircraft begins in 2024/5.
Development of financial options.
Airlines and lessors are concentrating on staying the course with fewer skilled people to plan and develop funding methods and sources. Our associates are bankers, lease financiers, financial engineers, lawyers and asset managers with over 100 years of cumulative banking industry expertise across the aviation ecosystem.
Collectively, we've handled billions of dollars in aircraft financing. We have board-level experience in start-up carriers, low-cost carriers, regional, domestic, and international scheduled airlines worldwide. Shannon Aero provides our banking skills, resources and cross-industry know-how to help you manage the technology crisis and transition to a green airline industry.
Outlook secular, economy, aircraft, orders & deliveries.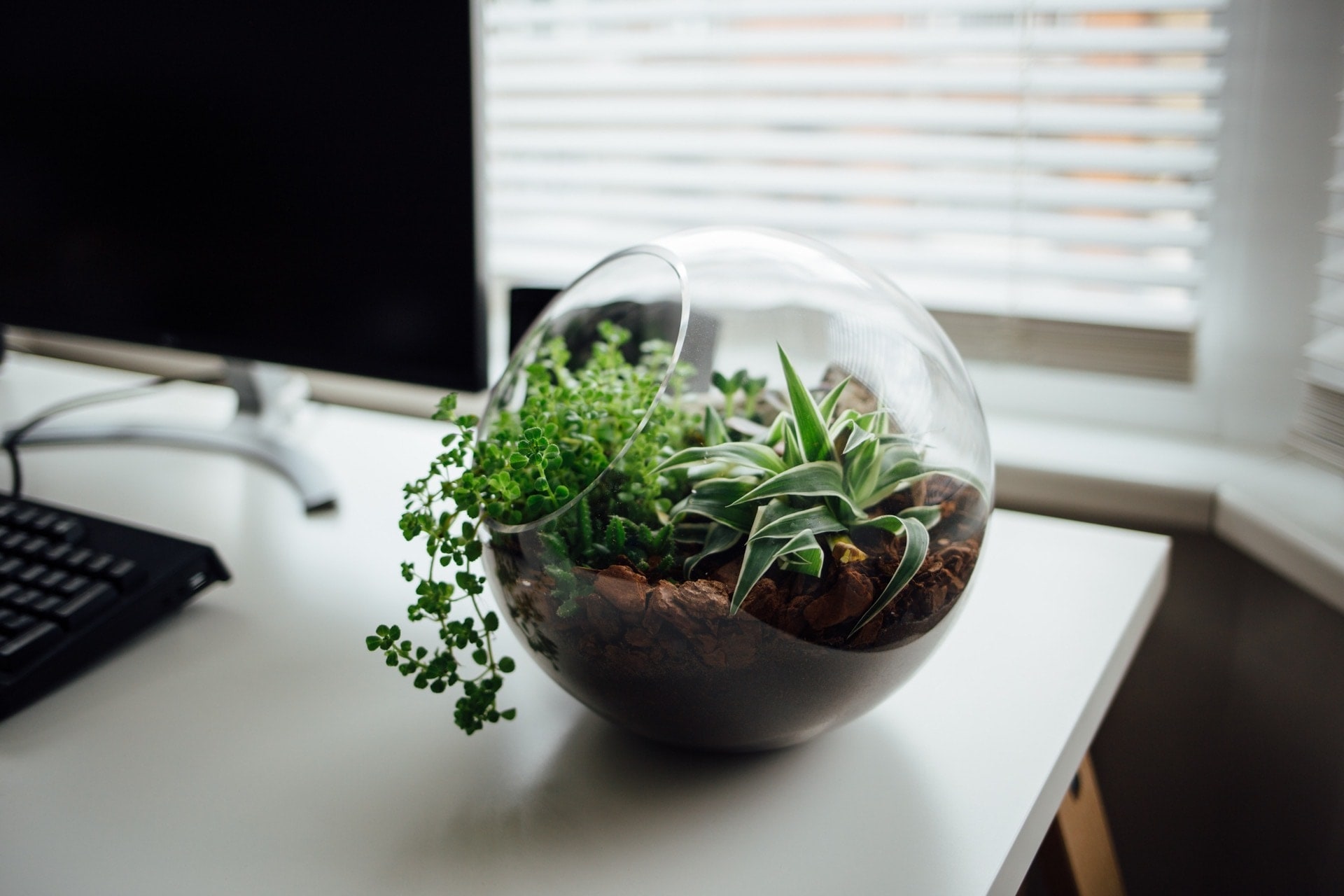 The air transport industry needs stakeolders & the travelling public to be informed.
Shannon Aero works to facilitate stakeolders and civil society groups develop an accurate and intuitive understanding of the efforts being made by the air transport industry to reach Net-Zero emissions by 2050. We offer airlines, airports, MROs, financial institutions, underwriters and regulators (the stakeolders) continuously updated check lists of actions, steps & controls needed by all constituents in the regional airline industry. We assist airlines and lessors to make the case for decarbonizing & removal of GHG emissions, whilst maintaining normal operations, safety and profitability.
Expert guidance.
CO2e emissions strategies:
We assist stakeolders to decarbonize in ways that meet civil society group (CSGs) expectations with respect to removal of GHG polution. Lower carbon-intense production will address public concerns and ultimately lower unit costs, boost traffic recovery, improved profitability, and enable a safer planet.
Tools & Benchmarks.
Conventions, standards & recommended practices.
Human interference in the climate system and climate change are not restricted to national boundaries. They are global issues and therefore action only makes sense if taken through a concerted approach at the international level. (UN). The multinational body, with the agreement of "the international community adopted two major Conventions to deal with these subjects: the first one, in 1944, the
Convention on International Civil Aviation
, also known as the Chicago Convention, and in 1992 (Rio Summit) the
United Nations Framework Convention on Climate Change (UNFCCC)
treaty.
Rules.
The goal of UNFCCC is to prevent dangerous human interference in the climate system. The Kyoto Protocol and the Paris Agreement are sets of international rules designed to implement the UNFCCC goal. One hundred and ninety five countries signed the treaty but little agreement has been achieved on how to legislate for it.
SARPS.
ICAO as developed
international aviation environmental policy for more than 40 years.
In 1971, long before the travelling public was aware of aircraft green house gas emissions, ICAO implemented
"Standards and Recommended Practices" (SARPs)
for noise, and regulations for aircraft engine emissions in 1981.
Objectives.
The three main objectives set by the UNFCC and ICAO for 2022 are: 1. Innovation 2. Safety & security, and 3. The Environment.
Practices.
Shannon Aero offers products and services designed to meet future air transport UNFCCC / ICAO conventions, standards and recommented practices as they are publised. Our capabilities will guide you on how to go from A to B, and the tools to use. We have a package of tools and benchmarks that address stakeholder concerns. Each one enables operators to lower environmental costs, upskill labour, right size infrastructure & gives more time to focus on priorities like safety & profitability.
Connection to peers.
Marketing to influencers.
One key purpose is to dissuade Millenials from switching travel preferences to other travel modes. Many Millenial influencers advocate against air travel on the grounds that it is air poluting and takes natural resources away from green industries.
Conferring.
Strategic questioning.
We exchange viewpoints and seek advice for the purpose of finding solution to problems with net-zero aircraft and CORSIA scheme progress. We see conferring as more than a "chat" with peers. It is a conversation that hopes to leave parties with something positive. Some of our clients are informal and others think of conferring as a formal conversation. Conferring tends to be planned ahead of time by a member of Shannon Aero's leadership team. As the process advances the course of conversation is focused on observations combined with strategic questions.
Consulting.
Planning & implementation.
Our aviation consultants assist aircraft owners by providing services, ranging from flight operations, engineering and design to crew certifications. These services are valuable to companies as they navigate civil aviation regulations such as those enforced by EASA & FAA.
The Outlook Shannon Aero produces evaluates Net-Zero aircraft market demand against supply of the gas turbine fleet, fossil fuel powered, & replacement aircraft propulsion from biofuel, battery/electric, hydrogen, synthetic & hybrid energy.
Expect the global economy trend of uncertainty, volatility and inflation to continue to late in the decade.

Political leadersips may undergo considerable change as they navigate the divergent interests in their economies vs CSGs.

Key economy sectors will struggle to return to pre-pandemic levels, transportation & energy being susceptible to black swan events.

Societal pressure may grow for the global economy to transition to renewable, sustainable energy, transportation, travel and tourism.

The rate of change in technology will accelerate as new manufacturing processes, equipment and tooling are introduced.

Returns across asset classes may be more volatile as resource diversion and disruption continues the downward pressure on earnings.

Disruptive investors with resources to create change will build new industries, products and services.

Long term interest rates will continue to be low, and additive to positive rates of return that would otherwise be lower for securities.

Equities markets may experience substantial differentiation across regions and sectors.

It is likely time for the aircraft leasing industry to to return to the pre-Pandemic, attractive returns required by private credit providers.
The recurring sense of economic uncertainty caused by changes in our environment, in contrast to expected busines outcomes, impacts the decisions we make. Decision making always involves uncertainty and especially for the business opportunities expected by the regional air transportation industry, beset by what the EIU defines in a baseline study as the
"Ten Risk Scenarios That Could Impact Global Growth and Inflation in 2022
" published by The Economist Intelligence Unit in October 2021 and other reports.
1. Global growth and inflation may be impacted by a broad range of risks.
2. Global recession or will the post-pandemic recovery continue in 2022, with global GDP expanding by 4%-plus?
3. If domestic and international financial conditions deteriorate, will it delay hoped for recovery in emerging markets?
4. Will major country and economies fail such as Turkey and Iran?
5. If monetary policy is tightened, will it weaken stock markets?
6. Will loss of liquidity lead to a credit crisis for airlines and lessors?
7. Would any economic rebound vary the pace of recovery across different countries such as the EU, USA and China?
8. Will worsening US/EU-Taiwan-China relations, and cyberwar tensions force a measurable decoupling in the global economy?
9. Can a property value crash lead to an economic slowdown in China, or the USA?
10. Will the health risks posed by new Covid-19 variants change work patterns and cause social unrest?
11. Will an ageing population lead to a loss of skilled worked and limit the availability of workers upskilled to work in industry?
12. Will the travelling public change travel patterns in protest at the environmental damage brought about by the contribution of aircraft to rising global temperatures?
13. Will civil society groups force policy makers to take legislative action forcing airlines to switch to Net-Zero aircraft, backed up by regulations with firm, early deadlines?
14. Will terrorist action like 9/11 impact global economic recovery?
15. Will technological change accelerate as the industrial revolution of things permeates every aspect of the economy?
16. As populations in developed economies age, will this weaken the global supply chain?
An increasing sense of uncertainty reflects a changing environment that will impact the choices we make. Recognizing and accommodating these changes provides the opportunity to increase decision making effectiveness.
Risks from Rogues Gallery of 2022 risks. (Bloomberg)
"Omicron, sticky inflation, Fed lift-off, China's Evergrande slump, Taiwan, a run on emerging markets, hard Brexit, a fresh euro crisis, and rising food prices worldwide, in a tinder-box Middle East — all these events feature in a potrogues' gallery of risks."
Net-Zero Aircraft launch outlook.
The concensus market trading view has weakened, but remains that, commercial aviation has always been a long-cycle business, the inference being that it will always return to the long term growth trend line.

OEMs tend to define the parameters for measuring the future market for commercial aircraft, sensetizing market beaviour for economic cycles, market shocks, tecnological advancements, social and political change.

The tendency for the aerospace sector to accept the OEM market outlooks for over 60 years, will likely change.

Airlines, service providers, banks, lessors, regulators, politicians, opinion formers and civil society at large, will look to independent industry analysyts to provide their perspective on the investment dynamics of the aerospace sector.

As of 2020 the OEM view of the market has focused on near term uncertainty more than any forecast before.

Not surprisingly the OEMs are hesitant to return to bullish aircraft market outlooks common prior to the Pandemic.

The present concern is that air travel is detached from the global econonomy as other sectors show signs of economic recovery.

This has engendered a loss of confidence and a sense of going it alone, especially for the lessors, who carry the burden of financing, placing and, for the first time, managing the orderbook faced with disruption in the new and aftermarket aircraft supply chains.

The financial institutions confidence in commercial aircraft as an asset class has been considerably weakened to the point where their is a scarcity of liquidity and banks rely on lessors to liquidate portfolios in a controlled manner.

Their is widespread acknowledgement that the tripartite shock of pandemic, black swan events and climate change have disrupted the shape of the aerospace sector, the air transport industry and the aircraft supply chain.

The value of the current fleet of commercial aircraft and the valuation of the replacement fleet of Net-Zero aircraft from an equity, debt, collateral and residual value point of view will, in future, have to price in assumptions that were not relied on prior to the Pandemic.

The changes in asset valuation will eventually feed into balance sheet valuations for all stakeolders.

It will take several decades to identify the operating economics of Net-Zero aircraft versus the gas turbine powered aircraft in todays fleet.

Overall the burden of working through the aircraft market crisis has fallen on the lessors and asset managers for the transition from today's fleets to tomorrows replacements, believing renewable, SAF fuels will be mass produced, have regulatory approval, be price-competitive with attractive DOCs.
Order & Delivery timing risk
Decisions are being made today to order gas turbine powered aircraft entering the decline phase and for Net-Zero aircraft in the R&D design phase of their life cycles.

As the order books stands today both technology groupings will be in service within the next few years and over the next 20 years.

CO2e emissions standard for current fleet is based on studies from the mid-1990s that were more or less incorporated into the ICAO CORSIA scheme in 2016.

Aircraft that came off the production line in the last 20 years would comply with the CORSIA scheme as currently defined.

Concerns are emerging that the emissions compliance standard in the ICAO CORSIA scheme for new aircraft is voluntary, not seen as effective, not all stakeholders have signed-off on it, and may not comply with standards enforceable by legislation and regulations on the agenda for 2027.

If any aircraft similar to those illustrated above do go into commerial production, the manufacturer will have to commit to building a family-line similar in scope to the range Airbus built over 50 years.

This carries enormous financial, engineering, regulatory and political risk.

To phase out the current aircraft fleet will require government supported R&D investment in unproven designs over 20-40 years with no guarantee the investment will be paid back.

It needs a global concensus for energy sources/storage/supply and use because Chicago Convention countries must agree on common design standards.

Before buying, airlines, lessors, lenders, investors and insurance underwriters will want assurances that any new design will deliver similar payload/ranges, similar operating economics, reasonable capital costs & type certification. MROs will need to know their re-equipment investment will be recouped. These new designs will need the acceptance & confidence of the public.