Investors have shown a great deal of interest in environmental, social, and governance (ESG) metrics, in part to understand companies' exposure to climate change.
Yale School of Management.http://ae.metu.edu.tr/~ae451/lecture2_philosophy.pdf
Responsible ESG & philanthropy strategies.
PHILANTHROPY.
The flying machine has captured the imagination of creators for millennia. Today, the product of that creativity is posing a challenge because of the impact on climate change. More than 30,000 aircraft will need new homes over the next thirty years, but not in the air. They will have to find non-aviation applications or face abandonment. That does not have to happen because aircraft collections and restorations, heritage programs, and art installations, offer philanthropic, and ESG opportunities, research and development test platforms for climate emissions applications. Shannon Aero supports restoration programs, the most recent one was for a B707 ex Lufthansa project in Germany. Please see some of the links below if you have proposals or ideas you would like to explore.
Shannon Aero
Collins Foundation
Imperial War Museum
Lost Birds Aviation Museum of Flight
National Air and Space Museum Steven F. Oddvar-Hazy Center
Oakland Air Museum
Palm Springs Air Museum
Pima Air & Space Museum
Planes of Fame Air Museum
South Florida Antiquities Defense Museum
USS Midway Museum
USS Saratoga Museum Foundation, Inc.
Do not view this conversation as providing advise of any kind. (See the footer for further details).
Investors are increasingly interested in discussing how
environmental, social and governance
(ESG) strategies
can be fused into their portfolios. Available data indicates that investors across age ranges and income levels are showing greater interest in ESG investing.
ESG strategies are increasing on a global scale but some of the factors that may have discouraged people from pursuing ESG investing are lack of knowledge, difficulty evaluating ESG performance, limited investment opportunities and difficulties researching ESG investmet problems that advisors may be best equipped to address.
An April 2019 survey by InvestmentNews, sponsored by Calvert, revealed that only 21% of financial advisors were proactive in initiating ESG conversations, but 42% of investors surveyed preferred to work with an advisor for guidance on ESG investments.
Recent literature research suggests that, in addition to questions about the clients financial goals and risk tolerance, financial advisors are discussing if ESG issues are important to clients, and how they would like to factor key criteria like climate change, data security or fossil fuels into their investing decisions.
SEC Officials clarify the Commission's stance on ESG Investing and the role of disclosure.
Disclosure framework.
Debate about the SEC role in overseeing fund managers' ESG practices spotlights divisions as to whether the SEC can – or should – implement an ESG disclosure framework. Some in the SEC argue that mandated ESG disclosure requirements are inappropriate. but recognize that the SEC shoud increase its role for ESG in corporate governance efforts, including:
1. Mandatory climate risk disclosure rules and
2. Directors' duties to consider ESG factors.
(Reference: "SEC Officials Clarify the Commission's Stance on ESG Investing and the Role of Disclosure" (Oct. 15, 2020); and "Understanding the Wells Process: SEC Enforcement Staff Views of the Process (Part Two of Three)" (Jun. 20, 2019).
The SEC is playing catch up because the environment, social and governance (ESG) sector is expanding. Environment, social and governance (ESG) corporate governance framework is a divisive topic within the private funds industry, because there is no consensus on its scope or how ESG factors should be measured. ESG issues have become more prominent, creating increased pressure on governments, corporations and individuals to respond. The ESG sector is rapidly becoming one of the most heavily politicized contexts in which that one of the occurred, which has put the SEC in a difficult position. The result has been a series of public remarks in which the Republican- and Democrat-appointed SEC commissioners – in their personal capacities, rather than on the SEC's behalf – have asserted very different stances on what role the SEC should take in prescribing ESG measures.
To understand some of the tension around ESG within the SEC and gauge where future regulations may land, requires the evaluation of the the topic points and counterpoints revealed in recent speeches by the SEC commissioners.
Climate risk disclosure.
The SEC wants ESG factors to play a larger role in corporate governance efforts, including mandatory climate risk disclosure rules and directors' decision-making practices. The SEC is not advocating for prescriptive ESG regulations, believing it to be inappropriate. (See "SEC Officials Clarify the Commission's Stance on ESG Investing and the Role of Disclosure" (Oct. 15, 2020).
ESG is more than

Shannon Aero's belief

in or the practice of disinterested and selfless concern for the well-being of others. Community and neighborhood are of importance to us. They can mean the same thing in different times, at separate occasions and different circumstances. Community is associated with "people living their lives in some common or shared way" (Peterman, 2000: 20). We may belong to communities not only of place but also of people sharing the same way of life. Community can then be created by daily contact with neighbors. Neighborhood is associated with specific geography. A variety of neighborhood make up the community we live in.
Why ESG is seen as part of the investment decision.
ESG is part of the aircraft investment decision that helps enhance risk-adjusted returns, regardless of whether or not a strategy has a sustainable mandate. There is no one-size-fits-all strategy. ESG offers stakeholders conduct scientific research and gain insight insights made available without pre-conditions, to identify potential process enhancements across all investment activities.
Two words can mean the same thing in different time, at separate occasions and different circumstances. Community is associated with "people living their lives in some common or shared way" (Peterman, 2000: 20). We may belong to communities not only of place but also of people sharing the same way of life. Community can then be created by daily contact with neighbors. Neighborhood is associated with specific geography. A variety of neighborhood make up the community we live in.
The UN "Climate Neutral Now" initiative.
The Climate Neutral Now Initiative is one launched by the UNFCCC secretariat to increase climate action by engaging non-Party stakeholders (
sub-national governments
,
companies
,
organizations
,
individuals
). It was launched in 2015 based on a mandate to promote the voluntary use of
carbon market mechanism
s recognized under the Convention.
It has evolved to become a much wider tool for
awareness-raising
,
capacity building
,
partnership development
,
promoting
and
facilitating
the estimation of carbon footprints, the
reduction of those footprints
, and voluntary compensation (offsetting).
The Climate Neutral Now Initiative encourages and supports organizations and other interested stakeholders to act now in order to achieve a climate neutral world by 2050 as enshrined in the Paris Agreement. The initiative is NOT a certification scheme for its participants. It is a
tool to promote additional voluntary action on climate, and to provide recognition for it.
Claims of carbon neutrality, net zero or similar are out of the scope of Climate Neutral Now, even when participation in the initiative can help stakeholders advance in their path to achieve those certifications through suitable standards and processes.
An organization can become a participant by signing the
Climate Neutral Now Pledge
, following the three steps (Measure, Reduce, Contribute) and reporting on its actions and achievements annually. ext and edit me.
Aviation companies are developing sustainable aviation technologies and practices .
Environment, social & governance responsibility project.
Art Installation - Eitlean Ealair.
The transition from aircraft to art through the circular economic ethos of supporting the community by responsible reuse, remake, rebuilt, repurpose and renew. The installation is to be built with four B737 Classics set in a square, with interiors set up for work spaces, art studios and exhibition areas.
The project is intended for use by underprivilaged, young artists. It includes many features including: air conditioning, electrical, service doors, potable water, lavatory services and catering.
Eric Duhan, the artist who designed the "Plane Project," has exibited his work in Brazil, France, Ireland, Germany, Sri Lanka, Spain and the USA. "My purpose is to create an environment in which underprivilaged, young artists, can have a place of residence, a space to work in and a forum to create, design, perform, present, and exhibit", said Eric Duhan, speaking recently at an exhibition of his work in Spain. For interviews and photos please contact Patrick Harris, CEO Shannon Aero - +1 561-702 7849.
Aerospace is one of the largest sectors in the global economy. The industry leaders are committed to giving back to their communities. They encourage other stakeholders to follow their leadership. The Shannon Aero commitment is presented in the annamation below. Shannon Aero has commited to provide four aircraft from its portfolio to form the framework of the installation.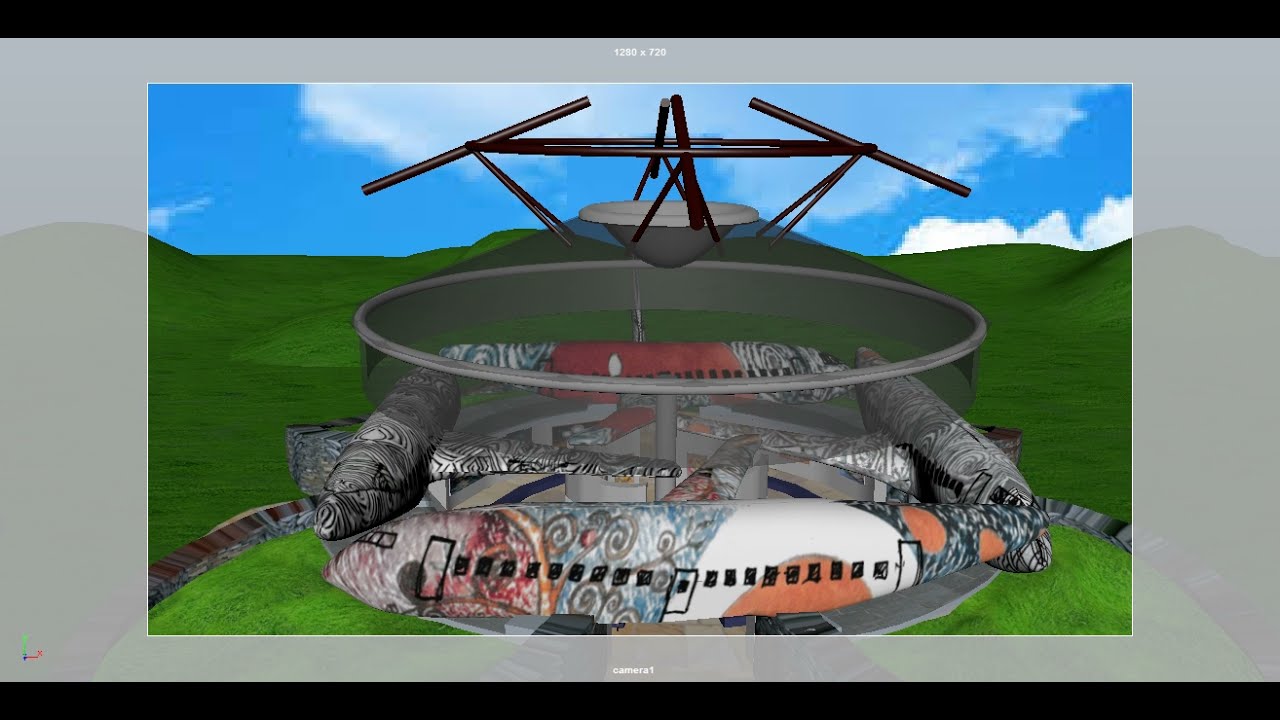 Its a growing trend. Aviation companies are developing sustainable technologies and practices with ESG in mind.
The Sustainability Employee Action Group was formed in 2021, at aircraft engine manufacturer, Pratt & Whitney by people who work for the company. The project is part of Pratt & Whitney's drive to develop sustainable aviation technologies and practices. Promoting the company's efforts to protect the environment, as well as its commitment to health and safety, helps bolster Pratt & Whitney's reputation as an employer of choice in every field.
The group's volunteers teach coworkers and local communities about the business' commitment to sustainable operations and works to show that it is an industry leader in environmental stewardship.
Members hold virtual lunch-and-learn sessions on sustainability and host experts from within the business to discuss topics like synthetic aviation fuels and hybrid electric engines.
The group will also represent the company at various colleges and universities, participating in forums about sustainability and connecting with students who may be considering a Pratt & Whitney career – or, even better, those who aren't.
The group sends a message to prospective employees that Pratt & Whitney is putting its commitment into practice and that it is integrated into the work.
Sustainability Employee Action Group members also have joined volunteer efforts, like a recent trash cleanup along the Connecticut River called Source to Sea, sponsored by the Connecticut River Conservancy. Pratt & Whitney volunteers recently used their engineering expertise to design and build gazebos that capture rainwater for community gardens in Hartford. The Sustainability Employee Action Group is also aligning with the Mary Hooker Environmental Sciences Magnet School in Hartford, Connecticut, to build a similar rainwater catchment system and other infrastructure improvements.
Case Study: Aga Khan Organization.
The concept is to ?? pair : companies and professions in the air transportation industry. Due to pandemic, and climate change /// viability of regional airlines and small airports. 2027 to 2035 : airlines forced to replace fleets, but lack the resources to do so. Shannon Aero is the answer : We offer, global transportation solutions. We offer GREEN BANK financing, for aircraft fleets, avaition infrastructure and GREEN AVIATION Research & Development Projects . We have the expertise, we have the GREEN financing, we can help your company move closer to a GREEN future. Please see our web site www.shannonaero.com -- This may help address - green banking, ESG and sustainability issues. --- QUESTIONS : CALL ; We will be happy to discuss any of your questions and/or conserns. Thanks Patrick Harris. Tel: +1 561-702 7849.
Context.
https://www.akdn.org/webform/contact-us.
The purpose of civil society groups, both for-profit businesses and non-profit civil society organizations, is to make full and effective use of the country's human potential, generate material resources, and develop a vibrant and robust socioeconomic base. They do so by harness the energies of citizens committed to the public good, and to drive progress. They concentrate for the most part, on health, research and science, climate change action and advocacy, education, and culture. A common goal is to achieve progress based on ethics and values, aimed at creating positive change in civil society institutions. Some of these institutions have been setting or raising standards in their fields for decades.
"
The examples below are taken from the work done amongst the 1,000 or so institutions or programmes that the Aka Khan Development Network (AKDN) undertakes in 30 countries."
The AKDN promotes the development of an "enabling environment" that allows the private sector as a whole and civil society in particular, to make full contributions to the development of a nation. A vibrant and competent civil society is the cornerstone of a healthy and prosperous nation. It is essential to improving the quality of human life because people themselves know best how to drive progress. Yet, in many parts of the world, civil society suffers from a dearth of technical knowledge, human resources and financial means. To address these gaps, for over 100 years the AKDN has been carefully building robust institutions that experiment, adapt and accommodate diversity.
The AKDN believes that an effective and functioning state apparatus is essential for any developing country. However, systems experience, and complex development agendas cannot be left only to the state. A nation's growth requires private initiative. For these reasons, AKDN Civil Society Programme creates an enabling environment that is essential to building civil society.
AKND has been building schools, clinics and hospitals, establishing companies to provide essential goods and services, created early childhood programmes that give poor children a head start, act on climate change by planting millions of trees and building public parks, funding museums and hotels, all directed towards setting standards for environmental stewardship. AKND supports farmers' associations that give them a voice in policy making. For more than forty years, AKND architectural awards have been effective in influencing architectural dialogue. AKND has funded universities and nursing schools that provide essential human resources for developing nations. Savings groups have been established to help the poorest of the poor weather financial hardship and build a better future.
The Aga Khan Rural Support Programmes (AKRSP) have employed grassroots democracy, civil society and pluralism as the springboard for a dramatic improvement in living conditions for people in remote mountain ranges, coastal regions and other poor areas.
Central to this transformation has been AKRSP' development of citizen-led village organizations whose inclusive processes allow diverse communities to implement joint solutions to common problems. In the process they are helping more than 8 million people achieve greater food security, higher household incomes and increased opportunities.
The Aga Khan University (AKU) was chartered in Pakistan three decades ago to help provide quality healthcare services, training and research in developing countries. Over 14,000 alumni have graduated from the AKU including doctors, nurses, teachers and school managers who are mandated to raise standards and play leading roles in their respective fields. Today campuses teaching sites stretch across three continents. New campuses in Karachi, Pakistan and Arusha, Tanzania will graduate people who will tackle issues crucial to the wellbeing of society: Architecture & Human Settlement, covering economic growth & development; government, public policy & civil society; law; media & communications.